Ordering Prints
Ordering Prints
A fine-art print brings depth and mountain vision into your home or office. Most of the images I print are offered in limited editions (varying from 40 to 80), and I fulfill each print as a personal order. I digitally refine each image myself for color balance, light and shade, etc., and I produce prints in two general formats: archival paper prints traditionally mounted and framed, and dye-transfer prints on aluminum. Aluminum prints have a clean, and modern appeal, and they "float" borderless from the wall by a sub-frame. They are archival and less expensive, and with the matte finish I prefer they are glare-free. Framed prints are of course the standard of protection and good taste, and I mount, mat, and custom frame them myself in either a wood or metal frame (specify if you have a preference). Some images I print on high quality cotton rag paper. Glazing for all my shipped prints is glare-free art acrylic, which protects very well and gives a presentation nearly as classy as expensive museum glass.
Price examples at this time range from $75 for an 8×12 metal print to $550 for a framed 20×30 print.
Technical Specs
Photographic art is a marriage between seeing well into the world, and technical craft. I work with the finest photographic tools and methods that an active, adventure/field photographer can. This starts with RAW files from a Nikon D800E, a 36 mgpxl. miracle of a camera, with ultra-sharp Zeiss/Contax lenses remounted for Nikon. For initial processing I use Iridient Developer in Pro Photo color space, with an Eizo calibrated monitor. Fine tuning and final processing I do in Photoshop. Careful craft makes all the difference.
Choose any image you see on this website (or ask about others), visualize an approximate size for your chosen wall space, and contact me for a quote. Below are examples of both my metal and framed prints: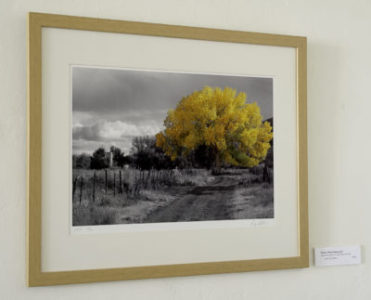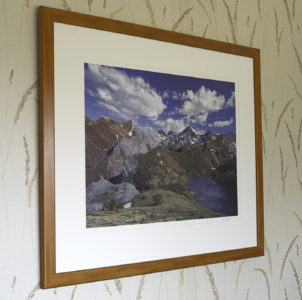 .